Application Monitoring
Monitoring of business-critical applications
Monitoring of business-critical applications
Application monitoring is yet another important piece in the IT infrastructure puzzle. Monitoring software continuously reviews and evaluates applications' operating status by the use of predefined data points, and is in this way able to identify potential anomalies in an early stage before they develop into actual service outages. This makes application monitoring a necessity in order to comply with the application's SLA.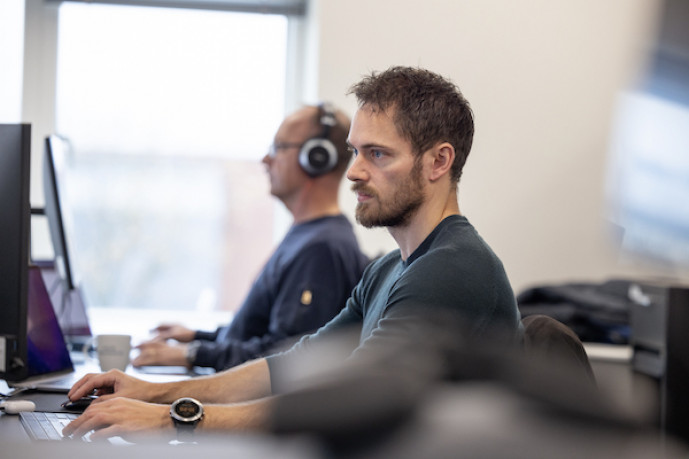 A proactive approach to system administration
At Netic we operate several critical applications on behalf of our customers, and for this reason we are required to maintain an optimal operating status all round. The task requires the right tools. In our work with application monitoring we use Zenoss, since the solution meets our requirements:
Ability to handle monitoring across the entire stack, with a focus on infrastructure
Scalability
Cost effectiveness
About Zenoss
Zenoss is market-leading software within application monitoring which enables surveillance and monitoring across hybrid environments. Something that is a necessity in the modern world of operations. With Zenoss it is possible to collect the required context in order to identify anomalies at an early stage and prevent service outages, so that the application's operating status can continue unaffected.
Zenoss employs artificial intelligence in order to identify patterns and consequently make the solution more effective. This is called AiOps and it uses Big Data patterns and Machine Learning to identify problems as early as possible.
What we do at Netic
At Netic we operate critical and extensive applications for our customers, and our SLAs obligate us to succesful operations. A critical factor in relation to application operations is proactive system administration and monitoring of the underlying infrastructure, and this is where Zenoss enters the picture.
Netic is responsible for the operations and management of JYSK's global e-commerce platform. The platform supports the retail company's sales of beds, furniture, interior etc. in more than 2800 stores worldwide as well as online. The platform is not just large in size, but also business-critical for JYSK. For this reason Netic benefits from a monitoring tool such as Zenoss when operating and managing the platform.
MedCom is responsible for the Health Data Network, which the Danish healthcare system daily uses to exchange tens of thousands citizens' data. The digital backbone of the Danish healthcare system. Netic is responsible for the operations of the Health Data Network and for this purpose we also use Zenoss for application monitoring in order to prepare for potential problems and prevent service outages.
Have a talk with us
Please fill out the form, if you want to know more about your options with application monitoring, then Peter will give you a call.
Alternatively, you may contact Peter at tel. +45 4110 6000 or pv@netic.dk.