Application operations in container environments
Netic Kubernetes Services
Netic Kubernetes Services
Kubernetes services with Netic
With Kubernetes you can easily roll out, scale and orchestrate your containerized applications. Netic's experience with containerized applications comes from different environments, and because of this we are able to offer you Kubernetes services in the entire range from hosted in our datacentre, hybrid installations to public cloud environments in both AWS, Google Cloud and Azure.
In addition, we offer Rancher's high level management and orchestration platform for management and orchestration of all of the company's Kubernetes clusters across multiple applications.
Netic has several years of experience with design, architecture and operations of Kubernetes production environments for both private companies and public organisations, including multiple projects classified as Danish critical national infrastructure.
The road to success with Kubernetes
As always, we will start the process by looking at your wishes and needs and existing experiences. It goes for most of the companies we are in contact with that the developers have already started looking into Kubernetes on their own. We will build on this and work out a plan for your organisation's journey with Kubernetes.
A trouble-free implementation
Our collaboration starts with a workshop, where your developers and Netic's operations consultants work together to create a resilient and scalable architecture for your company's Kubernetes environment.
Strong platform for growth
With your applications being containerized – operated by Netic's experienced Kubernetes operations team – you are able to transform functions and processes. It serves as the basis for agile operations on a strong platform that enables your company's continued growth.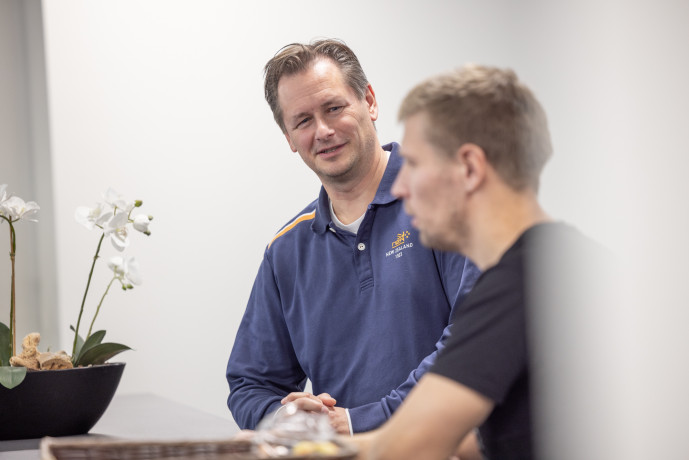 Have a talk with us
Please fill out the form, if you would like to know more about the case. Then Claus Hansen, Chief Commercial Officer, will give you a call.
Alternatively, you may contact Claus at tel. +45 2333 7334 or ch@netic.dk.